We have a wide range of commercial windows, doors, and wall accessories to fit any of your structures.
Standard Series 700 Pre-Assembled Door Features:
18 gauge galvanized (A60), polyurethane, "R11", insulated core, interlocking seam. Our Man Doors meet commercial Steel Door Institute (SDI) standards.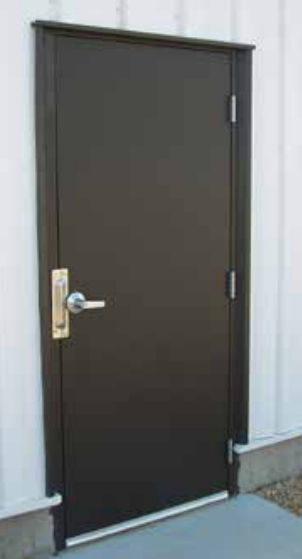 The Series 700 is covered by a three-year extended warranty, guaranteeing the opening to be free of defects in materials and workmanship (certain hardware components have longer warranties).
All doors and frames have a baked-on beige primer coat meeting ANSI A250 standards. Paint test for salt spray, humidity, and adhesion.
SCHLAGE Grade 2, AL53PD-626-SAT. Meets ANSI A156.2 series 4000, grade 2 requirements. Three-year warranty. Thru bolted for added strength—freewheeling vandal resistant lever.
Welded frame. 16 gauge galvanized (A60), 5 3/4" standard frame profile, interlocking mitered-corner connection (then welded). Frames meet commercial Steel Door Institute (SDI) standards.
Proprietary offset sub jamb/jamb anchor system. 16 gauge galvanized (A40 minimum) sub jamb. Polyethylene block anchors stiffen jambs and allow for offset design. Self-trimming, no jamb trim required.
Ball-bearing silver powder coat hinges with security non-removable pins.
Full 5 3/4" aluminum threshold, dual finger TPE sweep, and urethane foam weather seal for kerfless type application. All components meet commercial standards and ADA requirements. Doors are stacked on a wood skid, connected through the sub jambs, or with separation between doors without sub jambs. Doors are enclosed in OSB for protection during shipping.
Aluminum Storefront Entrance Doors are yet another innovative, attractive opening for your new Butler Building. These attractive entrance doors tell your clients and tenants that you care about security as well as cleanliness and order! All of the Storefront Entrance openings we offer are medium stile entrances with a 10" tall bottom rail for ADA consideration to meet a broad range of traffic requirements and are offered at a reasonable cost.
Standard offerings cover all requirements, including ADA Compliancy, Life-Safety Compliancy, AAMA, and ANSI requirements

We offer a single 3'x7' entrance and a paired 6'x7' opening. Both are available with sidelites or transoms in the size of your choice. All doors are glazed with 1" thick, clear, tempered, insulated glass. If needed, glass is available in Bronze Tint, Low-E, or both!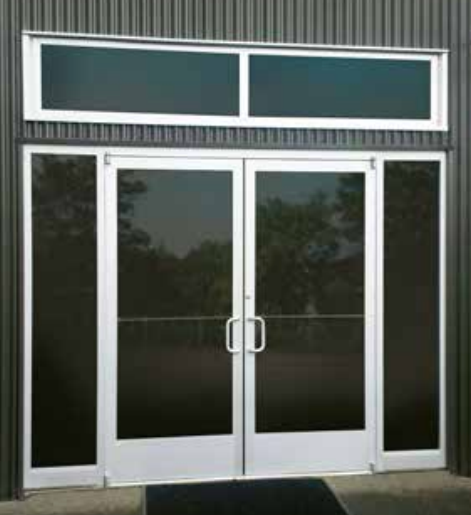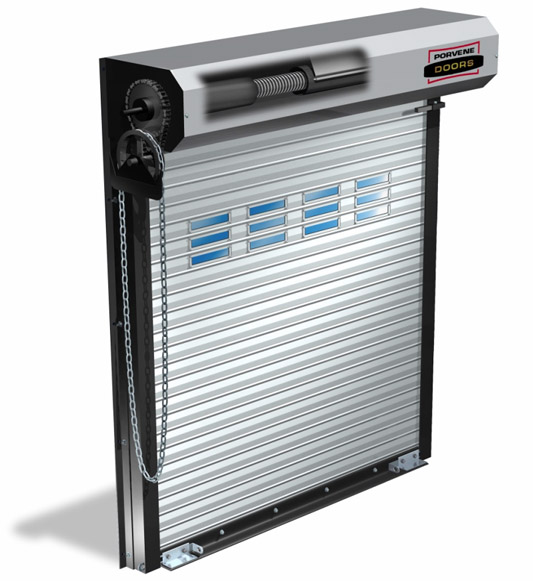 Butler Buildings allow the use of almost all types of roll-up doors needed for your project. It is important to allow proper headroom when installing your roll-up door. A good rule of thumb is to have at least 3' higher than your roll-up door height. For instance, if you need a 14' tall roll-up door, then you should have a 17' eave height for the drum clearance. At the threshold, the roll-up door will mount flush to the inside of your framed opening provided by Butler. The concrete apron should be sloped to the jamb, allowing proper water run-off. A storm threshold can be added to keep water completely out. 
State-of-the-art technology has allowed Porvene Doors and Butler to create a Door Dynamometer. This revolutionary invention has given us the unique capability of accurately measuring the torque characteristics of roll-up doors.
These characteristics are then converted into a graphical solution through our customized computer software in order to obtain precisely matched spring balancing. As a result, our customers enjoy a superior operating door. This is one of the many ways we strive for higher quality and performance. All roll-up doors come with either chain operation or an optional electrical opener. Power must be run to the motor.
All window units are available as Pre-Hung in Metal Building C-Channel Sub-Frame System for quick and easy installation!
Sturdy, durable, thermally-broken aluminum frame

WDMA Hallmark Certified Product

Fixed or Horizontal-Slider offering

Larger thermal breaks than competitive products

Minimal breaks or joints in the overall construction

Cleaner lines for a more complete, finished seal and appearance

Installs quickly using a classic "Brickmould" trim

Smooth gliding operation of sliders

Easy removal and attachment of glazing

Standard AAMA 2604 powder-coat finish in WHITE or BRONZE to match EXPI-Door® door systems

Glass air-space filled with Argon Gas for superior insulating factor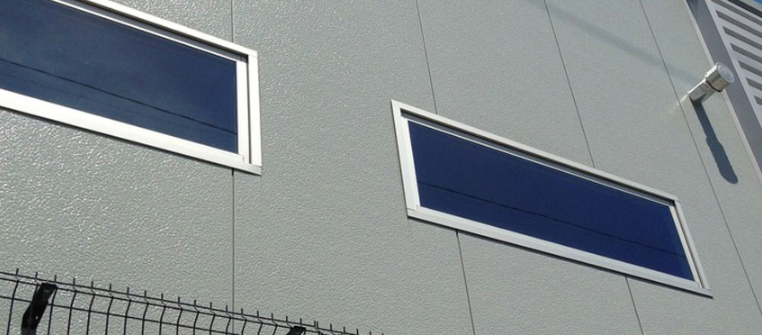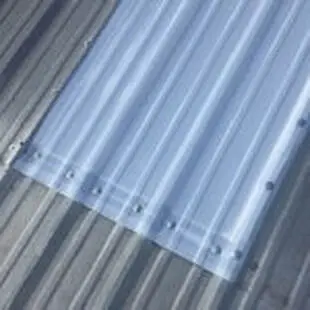 Wall Light Transmitting Panels
Light Transmitting Panels are used with Butler Rib II metal walls. These wall lighting panels are made of high-strength fiberglass, white in color, and are form-fitting of the Butler Rib profile to allow natural light into your new building.
Adjustable blade louvers can provide the ability to open and close the louver, which provides a means of controlling the air intake into the building. Adjustable louvers can be manually operated or electronically actuated. When actuators are included, the louver is fully assembled and ready for wiring when delivered.
It May be fitted with metal building flanges that self-flash to metal wall panels

Other frame options include channel frame or front flange frame

Low maintenance self-lubricating bearings

Louvers are formed aluminum

Standard product offering 3 x 3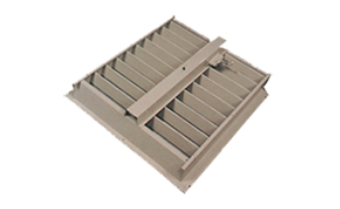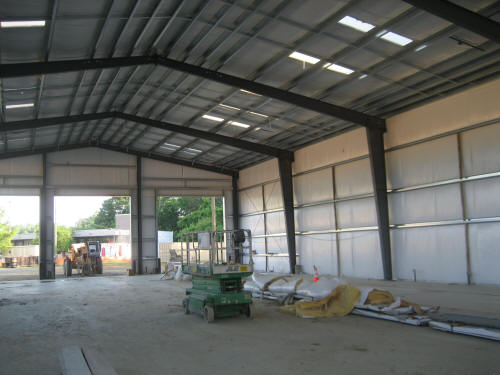 Brighten your building by increasing energy efficiency with an approved faced blanket insulation system. WMP 50 facing is available in many thicknesses and R-Values for your new Butler Building. The higher the R-Value, the better the thermal resistance occurs in your building. Butler Roof Systems include insulation options from R-11 to R-13 and up. Higher insulation values are available for cold storage as part of insulated panel options. Faced insulation also includes a water-resistant condensation vapor to protect steel from moisture. It is a highly recommended option and required for most buildings per Title 24 Energy Efficiency requirements. Many facings and options are available to meet all of your energy efficiency needs and requirements.
Brightens building interior, available in white and black, facing

Provides cost-effective energy efficiency

Vapor retardant against condensation
Options: LINER PANEL, Butler Rib II can be added to interiors for added protection to insulation.