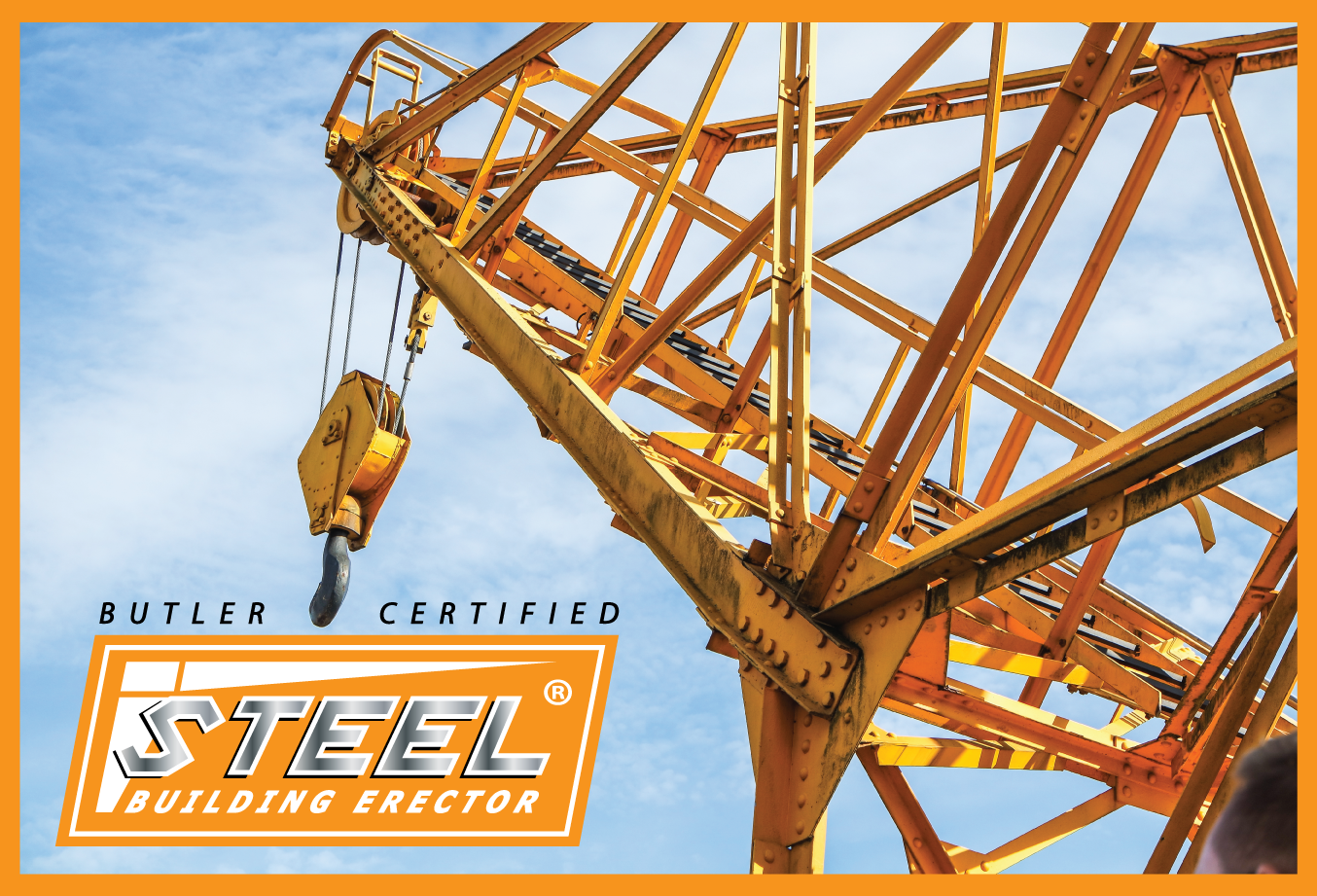 BUTLER BUILDING CONSTRUCTOR
Metal Building Sales construction crews specialize in the complete assemby and rigging of Butler® Buildings on some of the most challenging sites.  Vertical integration with our crews affords a national presence and allows seamless planning, offload, and execution of any Butler Building anywhere in the United States, Canada, and abroad.
PLANNING
Our preconstruction engineers will collaborate with the design team and construction manager to develop an efficient work plan according to your site constraints.
Crane Specification
Weight Studies
3D Construction Visualization
Phasing & Sequence Optimization
Comprehensive Scheduling
Site Clearance and Access Issues
PROJECT ENGINEERING
Metal Building Sales can perform a detailed review of the design documentation to identify cost & schedule savings opportunities with you before construction.  Our engineering team can determine appropriate equipment, positioning, rigging, shoring, and other critical lifting requirements to build your project safely and efficiently.
Assembly Engineering
Critical Lift Planning
Constructability Studies
Geometry Optimization
Value Engineering
ON-SITE EXECUTION
Our onsite Project Managers, Field Engineers, Superintendents, and Foremen have the leadership and expertise to drive and execute your project from preconstruction to completion. We build strong relationships with our clients, partners, and local labor unions to deliver projects in strict accordance with project goals.
Large Workforce Management
Multi-Modal Delivery Logistics
Real-Time Assembly status by piece
BIM-Integrated Surveying & Reporting
Productivity Data Reporting
Cloud Based Document Management
PROJECT SAFETY
Everyone at Metal Building Sales has an individual responsibility to make safety foremost in all that we do. No business objective is so important that it will be pursued at the expense of safety.  Every man on our site must go home to his family every night.  No exceptions!
We provide netting operations on all difficult projects to safeguard our men.