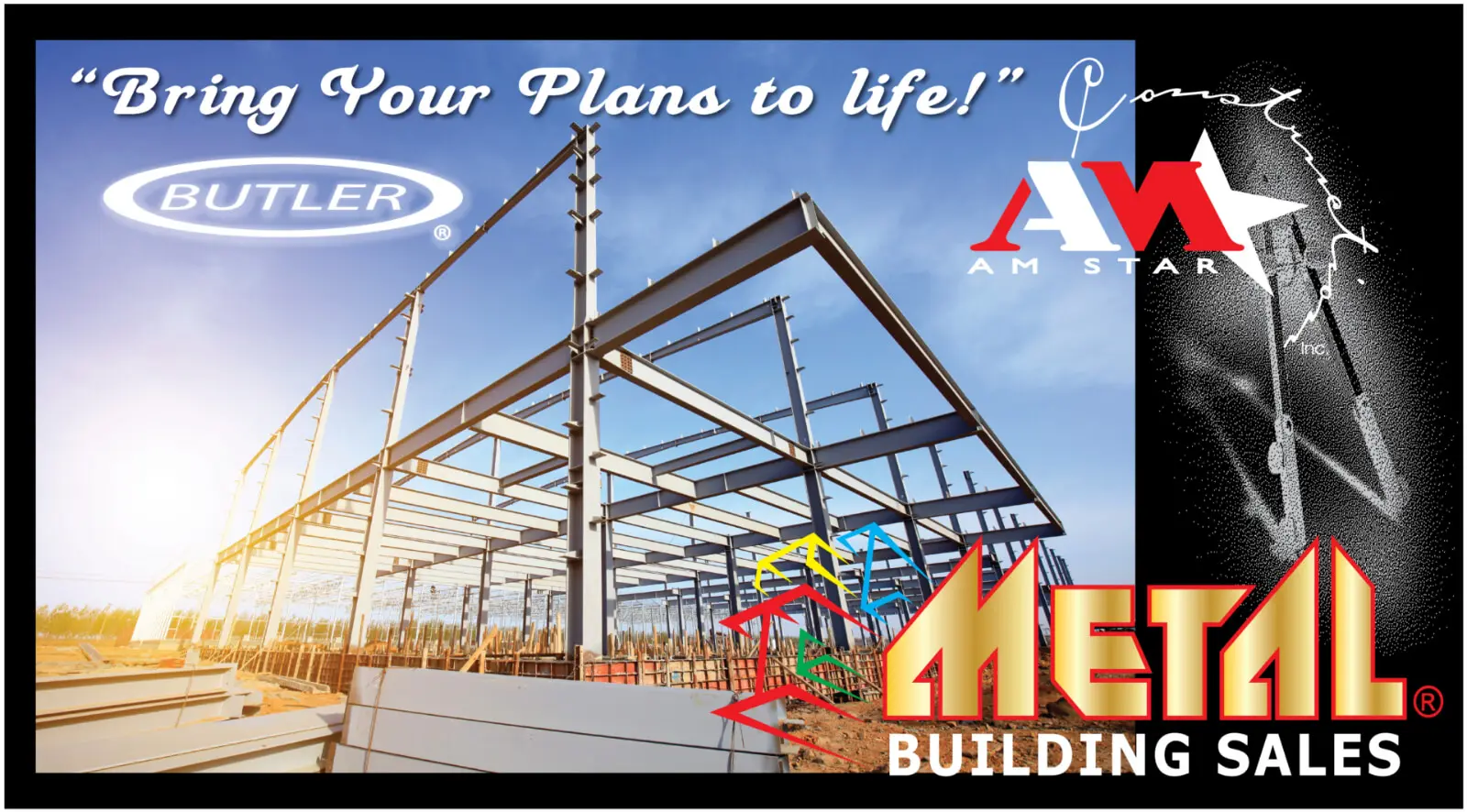 PRICE your BUILDING SIZE in 3 easy steps
Complimentary Building Guide with Quote
100x300
If you are looking for a versatile, durable, and cost-effective solution for your commercial needs, look no further than a 100×300 Butler® steel building. This size of building offers you 30,000 square feet of column-free space, which means you can customize the interior layout to suit your specific requirements. Whether you need a large warehouse, a spacious showroom, an elegant office complex, or a state-of-the-art sports facility, a 100×300 Butler® steel building can accommodate your vision.
Butler® steel buildings are not only spacious, but also efficient and eco-friendly. They are designed to reduce energy consumption and maintenance costs, while providing superior insulation and ventilation. They are also resistant to fire, corrosion, pests, and weather damage, ensuring a long-lasting and safe structure. Plus, they are easy to assemble and expand, saving you time and money on construction.
Don't settle for less than the best when it comes to your commercial building project. A 100×300 Butler® steel building is the ideal choice for any business that values quality, flexibility, and affordability. But don't just take our word for it. You can see for yourself how the 100×300 Butler® steel building can bring your plans to life. Our Metal Building Sales' Cost Engineer can assist you today with a free quote and consultation. We can help you design and plan your steel building project from start to finish, ensuring that you get the best value and quality for your investment. Contact us today at 408.691.6002 and let us show you why the 100×300 Butler® steel building is the right choice for you.
Recommended Uses:
Accessory Building, Accessory Dwelling, Agricultural, Aircraft Hangar, Athletic | Gymnasium, Auto Dealership, Auto Garage, Barndominium, Boat Storage, Cannabis Grow, Church, Brewery, Commercial | Office, Community, Cold Storage, Data Centers, Distribution Centers, Education, Farm | Barn, Fishery, Forestry, Freight and Logistics, Garage Shop, Government, Green Energy, Horse Riding Arena, Horse Stable, Hybrid | Special, Industrial, Logistics, Man Caves, Manufacturing, Medical, Mining, Public Utilities, Residential, Restaurant, Self | Mini Storage, Transport, Repair and Maintenance, Retail, RV Storage, Solar Energy, Solar Carports, Sports Arena, Truck Dealerships, Warehouse, Winery
Butler Buildings are designed and built to meet your specific needs and vision.  Every Butler Building ever made has been designed for a specific site and use. Our building packages are a custom solution! Metal Building Sales will work with you to optimize your budget and design. A Butler Building is more than just a structure, it's a smart investment in your future. Don't settle for less than the best, choose Butler today.
Enhances ease of assembly through factory-assembled, factory-punched structural members
Offers design flexibility for a combination of roof slopes and ridge designs
Provides an economical design solution for buildings that require wide-open interior space
Integrates with conventional wall products, such as masonry, precast concrete, site-cast tilt wall, and nonmetal curtain walls