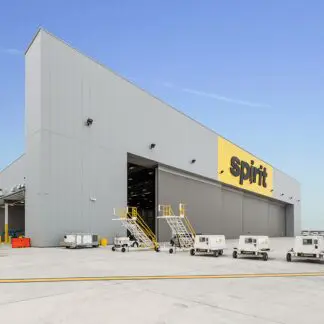 If you are looking for quality airplane hangar doors, look no further than Metal Building Sales. We have the expertise and experience to engineer, fabricate and install single hydraulic doors and bifold doors for your metal building hangar. Whether you need a door for a small plane, a jet or a helicopter, we can provide you with a state of the art design that will last for years and give you easy access to your hangar.
We work with leading brands such as Powerlift and Schweiss doors and can apply any cladding required for your design, including windows. We can also incorporate the door and the building into a seamless design that will enhance the appearance and functionality of your hangar. Our doors are made with high quality steel and UL listed parts, and are tested and inspected before delivery and installation.
Contact Metal Building Sales today at 408.691.6002 to get started on your airplane hangar door project. We will design, build and deliver the exact door that meets your needs and specifications. Let us bring your plans to life with our airplane hangar doors.