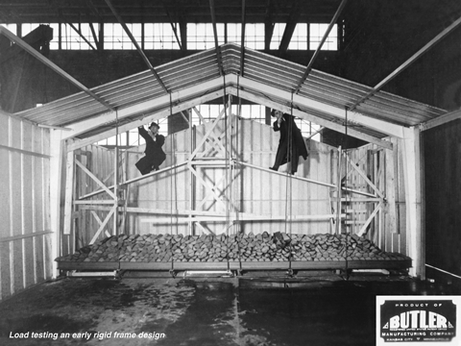 Butler Manufacturing™ is a building solutions company providing the design, manufacturing, and marketing of a proprietary building system for commercial construction. Butler systems plays a part in buildings within the commercial, community, industrial and agricultural markets. With superior knowledge of construction and integration, Metal Building Sales® connects Butler materials, engineering, and ideas with great builders. 
Beginnings
How to build a better stock tank? By carefully constructing durable preassembled tanks from copper-bearing galvanized steel that wouldn't rust or leak. This was the idea Emanuel Norquist was perfecting when he met Charles Butler in Clay Center, Kansas. Butler was a risk taker and not one to let a good idea sit idle. When he saw Norquist's new steel stock tank, Butler also saw enormous untapped sales opportunities. These two friends believed the product had great market potential, and with an entrepreneurial will to win, they formed a common vision of what might be possible if a partnership was formed. Both Butler and Norquist had the courage to take economic risks in order to pursue their goal. Homes were sold and jobs were lost, but with the financial help of Charles' brother, Newton, Butler Manufacturing Company was launched in 1901.

The First Butler® Building
In 1909, Emanuel Norquist needed to shelter the Metz automobile he was about to finish assembling. His brother Victor decided to construct a small garage. Using the materials he knew best, he designed and built an all-steel framework to which were bolted corrugated galvanized-steel culvert sheets that gave the garage an arched roof and lasting strength. Butler Manufacturing Company recognized growing demand from the public for sturdy garages. So this design was modified to be more cost-effective, and by 1910, the first Butler® building was sold to corporate secretary Fred Rufi. That first building was used in central Kansas City for more than 45 years. When Butler introduced a sturdy two-car version of the garage, the market response was immediate, and Butler Manufacturing Company was in the building business for keeps.
Butler Spreads Its Wings
Throughout Butler Manufacturing Company's long history, many products have appeared and disappeared. Emanuel Norquist's mechanical aptitude and incessant tinkering were always directed toward making things better by making them simpler, less costly and easier to handle. Charles Butler's intuitive sales and marketing abilities were equally directed toward knowing exactly what the customer needed, then satisfying that need with personal service. This combination worked excellently for selling grain bins, and would prove itself again in selling pre-engineered metal buildings. A few ideas, however, did not turn out as successfully. In 1927, as Charles Lindbergh flew solo across the Atlantic, Butler Manufacturing Company was not immune to the widespread enthusiasm over airplanes. Even Butler's skills and experience, combined with the collaborative efforts of many famous aviators and a sturdy well-built line of airplanes, could not overcome the national financial disaster of Oct. 29, 1929 — Black Tuesday. But caution, wisdom and careful management have kept Butler Manufacturing Company strong through hard times and a few ill-fated ventures.
The Great Grain Bin Adventure
Butler Manufacturing Company introduced its first galvanized steel grain bin in 1907. By 1938, research had proven the superiority of these bins over wooden ones, and the next year, the U.S. Department of Agriculture announced its intention to receive bids on delivering 30,666 steel bins needed to store excess grain from a bumper crop. This order was one and a half times more bins than had been produced the previous year by the entire industry. Guaranteed bids had to be submitted within 30 days and delivered within just 60 days of receiving an order. Butler took on the challenge and, against phenomenal odds, refurbished an abandoned plant in Galesburg, Illinois, supplied it with machinery, staffed it, and mass-produced 14,500 steel bins in 59 days, plus another 6,000 bins in just 15 days. The seemingly unachievable became achievable through Norquist's clear vision, the company's adventurous commitment, and the efforts of hundreds of motivated people. The event was a spark that began to shape what Butler Manufacturing is today.
Rigid Frame Research
In 1939, Wilbur Larkin was chief engineer in the Butler Farm Equipment Division, and his brother Kenneth Larkin was a civil engineer with Burns & McDonnell, a consulting and engineering firm in Kansas City. They doubted the assumption that a rigid frame design could not be pre-engineered. The rigid frame concept was not new, but its application to pre-engineered buildings had not been considered feasible because of the complicated stress calculations required.
But, working together, the Larkins began to shape an industry with a quality pre-engineered building design that provided more usable interior space, looked better, used less steel, and could be fabricated and erected faster and with fewer people. By 1940, Butler Manufacturing Company had a complete line of rigid frame buildings ready for the market.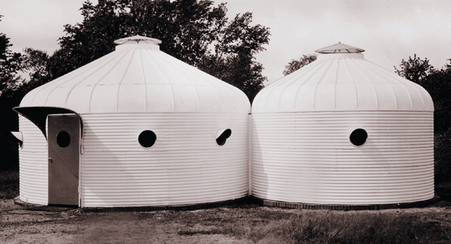 R. Buckminster Fuller had gained international fame for his futuristic strategies and his concept of "maximum dynamic utility." Fuller found inspiration in the design of mass-produced grain bins by Butler Manufacturing Company. In their design, he saw low-cost, easy-to-make, fast, demountable and movable housing for military troops and their families. The mutual admiration and enthusiasm between Buckminster Fuller and Emanuel Norquist propelled the project through design, testing, government approval and production tooling in a matter of months. The project was ready for action when the reins were suddenly yanked. Steel remained on allocation, and the government could not reasonably divert enough to support large contracts on these novel houses. A few hundred were put to use by the Army for medical operating rooms and Signal Corps housing, but orders were meager. However, through its connections with Fuller, Butler Manufacturing Company gained the confidence to push the rigid frame design to the limit, launching pre-engineered building systems into worldwide acceptance and favor.
The Postwar Years
While embracing the technological advances of a newly opened research center and still savoring a 50th-anniversary celebration, Butler began to feel the strains of growth. Product and marketing decisions seemed to be growing exponentially. It became evident that the traditional reliance upon sales, production and engineering divisions to make joint decisions on every product was fast becoming inefficient. To maintain a competitive edge, it was time for Butler to build a better company. A management research team led by Jack Morgan developed a plan to shift leadership into a product-line organization, which would put quality management close to a product and its particular customers. Five product divisions were formed. Not all were immediately successful, but Butler has always prided itself on long-range commitment. Manufacturing buildings for commercial, industrial, institutional and rural use continues to be the strength of the company.
The Strength of Building Systems
The Butler product line evolved into a comprehensive building system, including Butler® frames, walls, roofs, fasteners, doors and windows. An integrated approach to construction enabled Butler development teams to overcome traditional limitations. Precision fabrication of expertly engineered construction components ensures a perfect fit and uniform high quality unobtainable with ordinary methods. Butler parts enhance and complement each other, making possible frames with wider, longer and lower slopes. The expanded size and flexibility of pre-engineered buildings helped bring the Butler way of building to many new markets.
A New Technology
Butler has pioneered many new products and concepts, challenging any limitations of pre-engineered buildings. For example, in the 1970s, Butler extended the long-term value of buildings by making them virtually weathertight. Totally waterproof double-lock roof seams with expansion and contraction provision and insulated purlins not only added to the durability of the structure, but also aided in energy conservation. Butler also came out with new building systems that defied traditional ideas about pre-engineering, such as Multistory, Long Span, and the distinct look of the Landmark™ structural system. Today's Butler Manufacturing is all about flexibility and options.
Never a company to rest upon past successes, Butler forged ahead in the 1980s with several acquisitions.
In 1984, Butler acquired Howmet Architectural Products from Alumax Aluminum Corporation and subsequently renamed it Vistawall. Several acquisitions were made during the late 1980s and mid-1990s to expand and further strengthen Vistawall's presence in the architectural aluminum market.
In 1986, Butler acquired Lester's of Minnesota, Inc. It had been a regional producer of wood-frame building systems since the 1940s, serving the upper Midwest farm market from its lone plant in Lester Prairie, Minnesota. Butler rapidly and profitably expanded Lester's, adding plants in Illinois, Kansas and Virginia. Implementing Butler's tried-and-true dealer-based distribution method, Butler introduced hundreds of contractors to Lester's products and services. Butler no longer owns Vistawall or Lester Building Systems, demonstrating the company's ability to assess long-standing partners.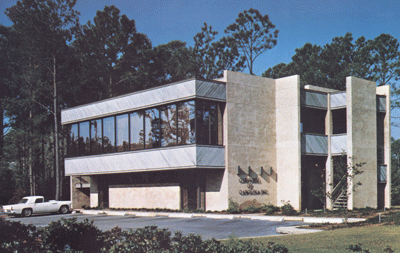 International Expansion
The 1990s saw significant worldwide expansion by multinational manufacturing companies. Hundreds of these manufacturing plants and distribution centers throughout the world have been constructed by Butler Builders®.
Butler offers a team of experienced international building professionals, located in major cities throughout the world, to help design your project while meeting local planning, architectural and climatic requirements. Experienced management and engineering professionals provide project management, on-site consultation and freight coordination for international building projects.
A customer's building location and currency exchange rate determine which of Butler's manufacturing facilities will supply a client's building. Butler's plants in the Americas, Saudi Arabia and Mexico provide numerous sourcing options. Through our parent company, BlueScope Steel, Butler building systems extend to India and throughout Asia, while BlueScope Steel operations span the globe.
A New Beginning
On 27 April, 2004, Butler Manufacturing Company was acquired by BlueScope Steel Limited of Melbourne, Australia.
BlueScope Steel is a flat-steel products company, with a manufacturing and marketing reach that spans Australia, Asia and North America.
BlueScope Steel's strategy is focused on developing markets for its downstream coated and painted steel products (such as COLORBOND® and ZINCALUME® steel) and developing complete steel solutions for its customers.
BlueScope Steel is a young company that came into existence in July 2002 after being demerged from global resources company BHP Billiton. However, within the company are five famous businesses with long and proud histories: The Broken Hill Proprietary Company Limited, John Lysaght (Australia) Pty Ltd, Australian Iron & Steel Limited, and the more recently acquired New Zealand Steel and Butler Manufacturing. The Broken Hill Proprietary Company began steelmaking in 1915, opening a works at Newcastle, Australia.
With the acquisition of Butler Manufacturing Company, BlueScope Steel is now the leader in pre-engineered buildings in North America and other parts of the world.
Metal building sales Key Personnel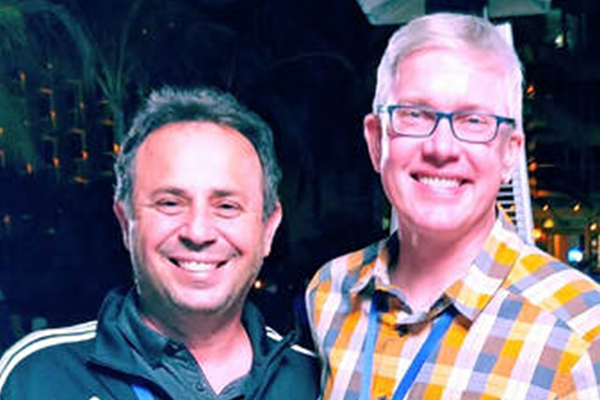 Michael Achkar, AM Star President and
Gary Pasley, Butler President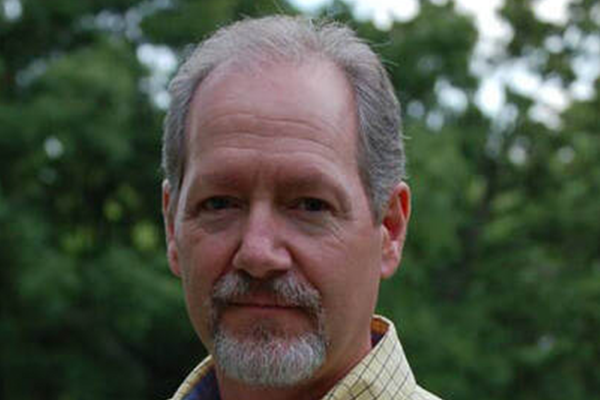 Mark Hatcher,
Structural Engineer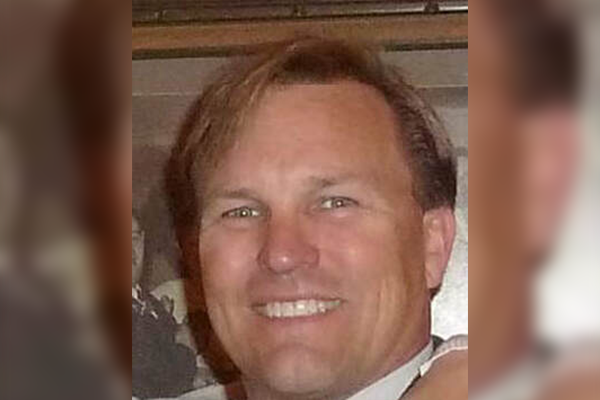 Mark Nesbitt,
VP of Construction
Consider teaming up with Metal Building Sales and Butler Manufacturing for your next project. We are ready to help you succeed.