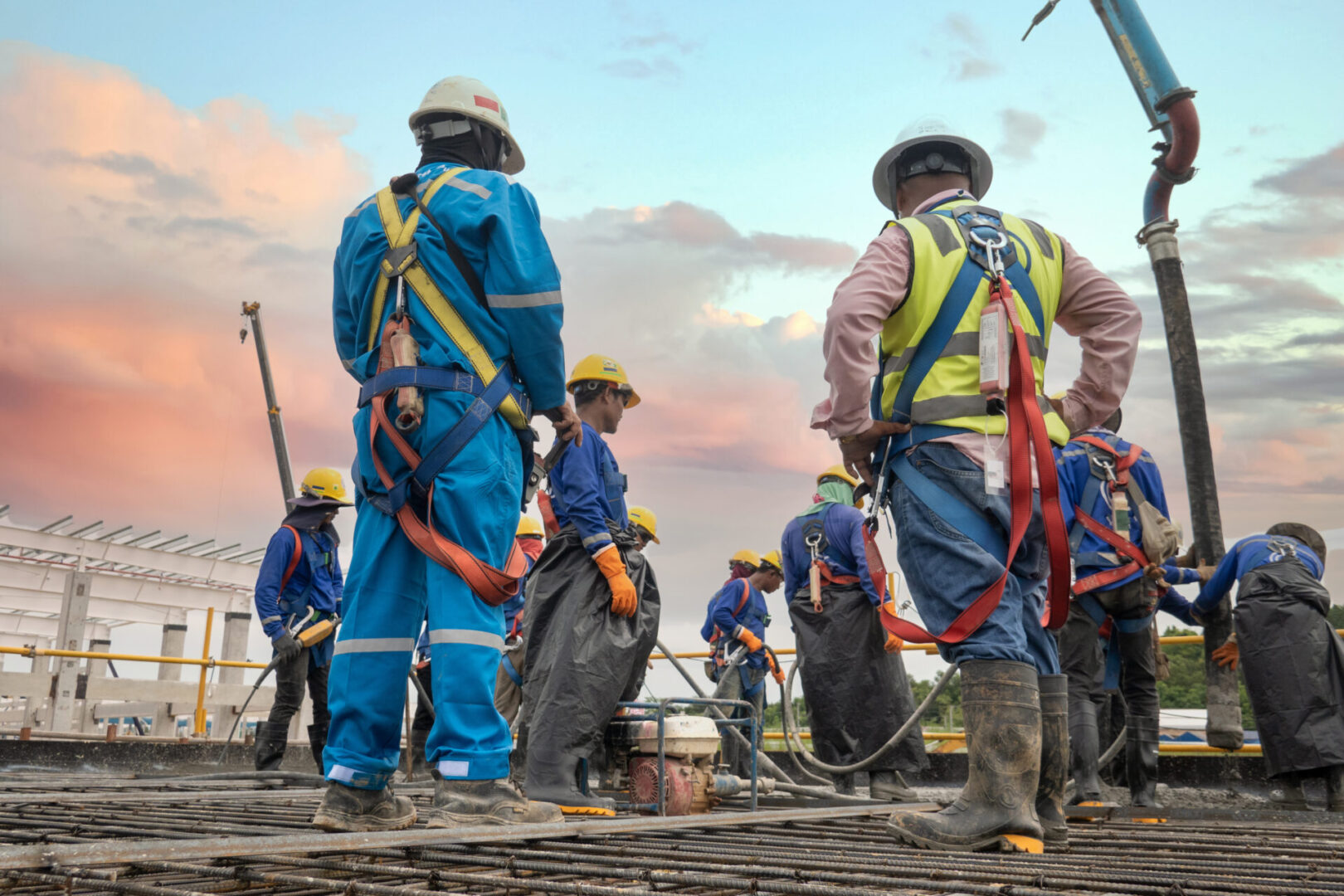 Here at Metal Building Sales, we do much more than erect Butler® metal buildings. We also know how to create a strong metal building foundation so that we can build your structure safely and minimize issues for you down the line. We are incredibly skilled in the area of concrete foundation installation and design. At Metal Building Sales, we deliberately leverage this vast concrete foundation experience with our metal building knowledge to construct better Butler® buildings, which are much safer and more energy efficient.
If you want your Butler® metal building to stand tall and last for years, you'll need to work with the experts at Metal Building Sales to handle the erection and implementation, but you also need to start with a good foundation. Steel and concrete construction go hand in hand because a steel building needs a solid concrete foundation to stand reliably and support the structure, despite various environmental factors. At Metal Building Sales, we are the reliable concrete foundation contractors you can rely on to ensure your foundation and building reinforce each other. All the way from the design to the actual installation of the building, we are fully aware of just how important steel reinforcement, accurate anchoring locations, and a well-poured strong foundation are. Without taking these necessary steps, these metal buildings won't reach their potential.
Here at Metal Building Sales, we like to build every imaginable feature that is available for your architectural site concrete projects too. In addition to the basic foundation needed for the stability of your structure, we also have extensive experience installing other must-have features. Our extensive experience in concrete foundation installation and design allows us to find the perfect spots for installing flatwork, site walls, architectural finishes, bioswales, stairs, and curbs.
We've been in this business for a long time, so our skill in constructing these foundations and the Butler® metal buildings is unmatched! When you work with us at Metal Building Sales, your projects are guaranteed to stand out because our level of experience is hard to find elsewhere. When we approach a structure like yours, whether it's new or existing construction, we try to come up with long-term solutions instead of quick fixes. It's easy to try to cut corners to save money, but we understand that shortcuts end up costing more in the long run—for you and us! We pledge to construct a foundation and structure that you can rely on.