Since 1901, Butler Manufacturing™ has built a reputation as the leading producer of metal building systems that are weather-tight and look like new for years to come. The Classic™ Butler Building is one of these systems. It offers a competitive price with a short lead time and with all the Butler® quality you expect. Whether you need a building for storage, production processes, or even retail or commercial use, our pre-engineered Butler buildings are designed to meet your needs.
Flexibility and Speed. What Do You Need?
The discounted "Classic Building System" comes in two tiers depending on the delivery you require or the features you have added to the basic structure.
Recommended Uses:
Accessory Building, Accessory Dwelling, Agricultural, Aircraft Hangar, Athletic | Gymnasium, Auto Dealership, Auto Garage, Barndominium, Boat Storage, Cannabis Grow, Church, Brewery, Commercial | Office, Community, Cold Storage, Data Centers, Distribution Centers, Education, Farm | Barn, Fishery, Forestry, Freight and Logistics, Garage Shop, Government, Green Energy, Horse Riding Arena, Horse Stable, Hybrid | Special, Industrial, Logistics, Man Caves, Manufacturing, Medical, Mining, Public Utilities, Residential, Restaurant, Self | Mini Storage, Transport, Repair and Maintenance, Retail, RV Storage, Solar Energy, Solar Carports, Sports Arena, Truck Dealerships, Warehouse, Winery
Tier I
These Butler steel buildings can be delivered in as little as six weeks, with limitations in design. Classic Tier I comes in multiple slopes, widths, and heights with two different wall panels with various color options. You may also choose an array of accessories to make your building more functional and attractive.
TIER I CLASSIC™ BUTLER BUILDING SYSTEM PARAMETERS
1/4:12 to 4:12 roof slope
Straight or tapered columns
Rod, portal frames, or diaphragm bracing options
Energy-efficient Butlerib II EX™ and Shadowall EX™ wall systems in standard colors and gages
Butlerib® II or MR-24® roof panels in standard colors and gages
Butlerib® II or Shadowall™ wall panels in standard colors and gages
At or below eave canopies
Standard trims and accessories available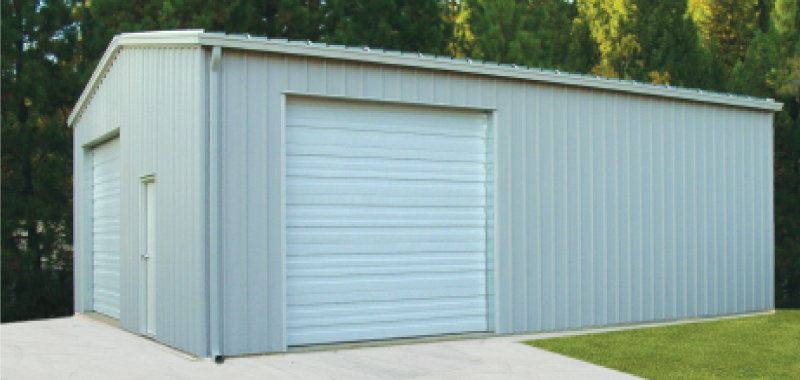 Tier II
When your building requires more design flexibility, Classic Tier II gives you a range of options to meet your needs. For example, you can add rooftop units, partitions, or insulated metal panels (IMPs) to your building to meet your specific requirements.
TIER II CLASSIC™ BUTLER BUILDING SYSTEM PARAMETERS
Straight or tapered columns
Eave heights 10'- 30' with high eave, single-slope: 35' maximum
Multiple units allowed at or below eave
At or below eave canopies at end walls
Wind loaded partitions with skirt walls
Rod, portal frames, or diaphragm bracing options
Available stand-alone Express Mezz with integrated stairs & railings
Energy-efficient Butlerib II EX™ and Shadowall EX™ wall systems in standard colors and gages
Butlerib® II or MR-24® roof panels in standard colors and gages
Butlerib® II, or Shadowall™ wall panels in standard colors and gauges
TextureWall™ and Butler Thermawall insulated wall panels in standard colors and gauges
Allows Butler Lite*Panl® translucent roof and wall panels
Traditional wainscot to 8'
Standard trims and accessories available