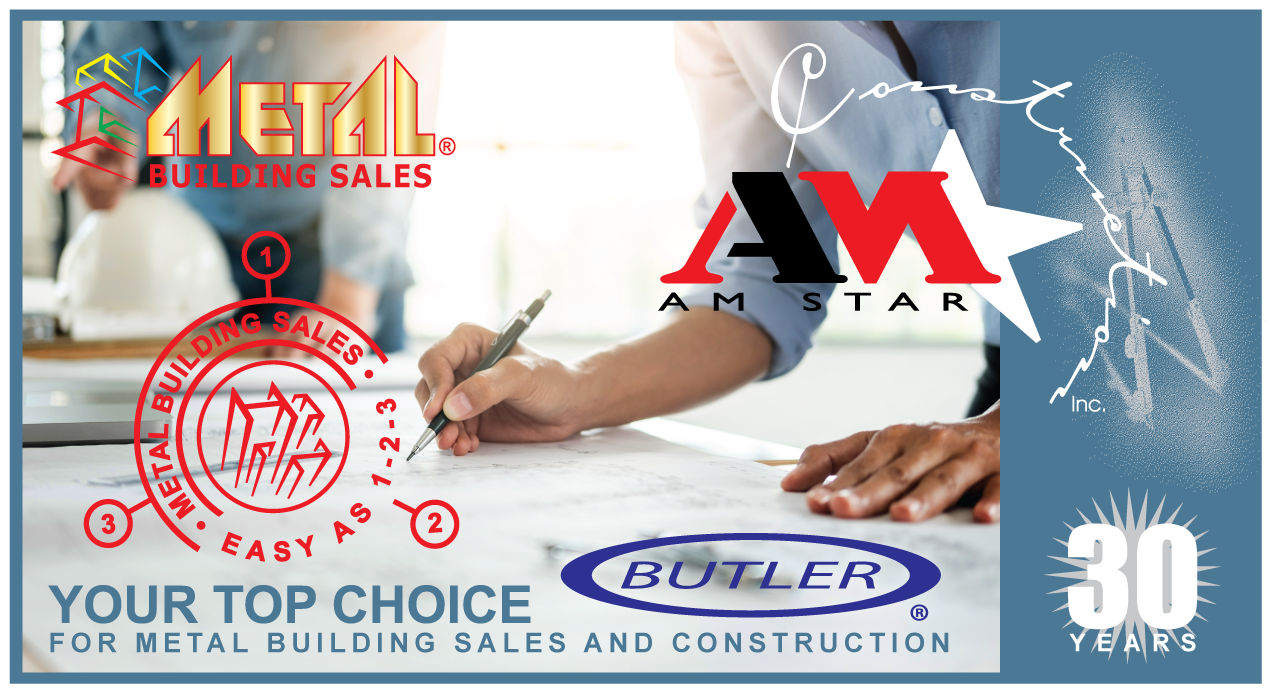 Here at Metal Building Sales, we know how to do much more than erect pre-built steel structures. We know how to take a Butler® metal building and create a custom building design around it that meets your particular needs and specifications. At Metal Building Sales, we assist in factory design, as well as the preliminary work needed for warehouses, office buildings, and many other types of structures. Our expertise is in new metal building design, but we can also restore and conserve existing buildings with our hybrid solutions. These hybrid solutions incorporate your existing structure with our construction methods, all to bring these buildings back to life.
To ensure that the buildings are constructed properly and will last for years, we often involve ourselves in other important aspects of commercial building design. We like to take part in site selection, zoning, and environmental impact evaluations, and we want to take all building code and ADA considerations into account as well. Being on the ground floor with you helps us correctly estimate building costs, materials needed, and the project's timeframes. Getting all of this information together early in the construction process helps things go smoothly down the line, but it's also a key part of custom building design. While we specialize in pre-engineered metal building design, we can still come up with custom designs and improvise during the construction process. By building a rapport with you and fully understanding what you want from your construction project, we can better bring your buildings to life. Our design expertise is at the forefront of every project, whether it's a custom warehouse, an office building, or any other commercial building.
At Metal Building Sales, our team has the expertise and specializations necessary to bring Butler® metal buildings to life, from dirt to doorknobs. We've been in the industry for a long time and know how to create weather-tight structures that can stand the test of time. We are the go-to for any major building project like this because we are reliable and will stick with you throughout the entire process. We are there to help you through the planning portion, permit approvals, the actual building of the structure, and any additional service you'll need after we've erected it. We have a proven track record that you can rely on to take your building ideas and turn them into the real thing!